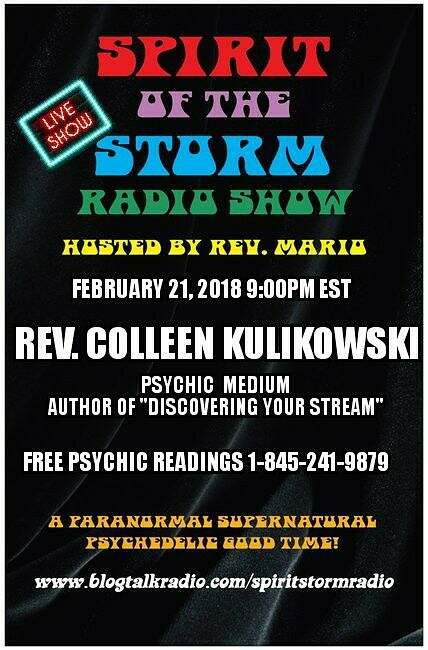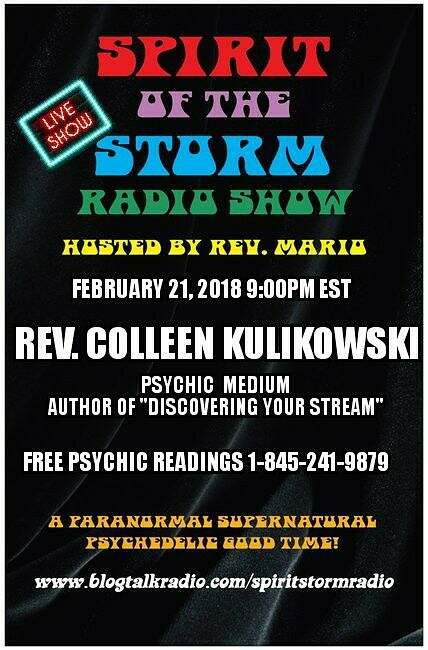 Last night I had a great time with my good friend Rev. Mario on his radio show – Spirit of the Storm Radio.  We discussed parts of my book and we gave several readings through the show.   There was a discussion of ethics and rates some mediums are charging.  I happened yesterday on one Medium's page locally that is charging $400 for a half hour consultation.   It is a vicious cycle especially when those that prey on those that serve Spirit.
Later today I will be dropping off a copy of my book to one of the listeners that we had a lovely chat with…
I am grateful not only for the opportunity to Serve those that needed readings and the friendship he and Kate share with me.
Looking back at my development process it is hard to relate to the feelings of learning.  I am glad that I captured the experience at that point in time, because I think it may assist a few people who are starting to develop.   The fact that not all things happen the same way.  My hope is that you may relate to one or two things that happened to me.  It may just assist you in understanding your journey.
Spirit of the Storm Radio
If you didn't get a chance to catch the show live, you can always catch the podcast, and the archives over the run of the show.  There is some good stuff there. Just be quiet and listen…
Again, thank you Mario for the opportunity and I hope that some part of my journey will help others grow in their Spirituality.   The time went entirely too fast and what a fun hour it was.   I look forward to your class on March 4th on Psychic Defense at Paranormal Oddities located at 5798 Transit Road in Depew NY.