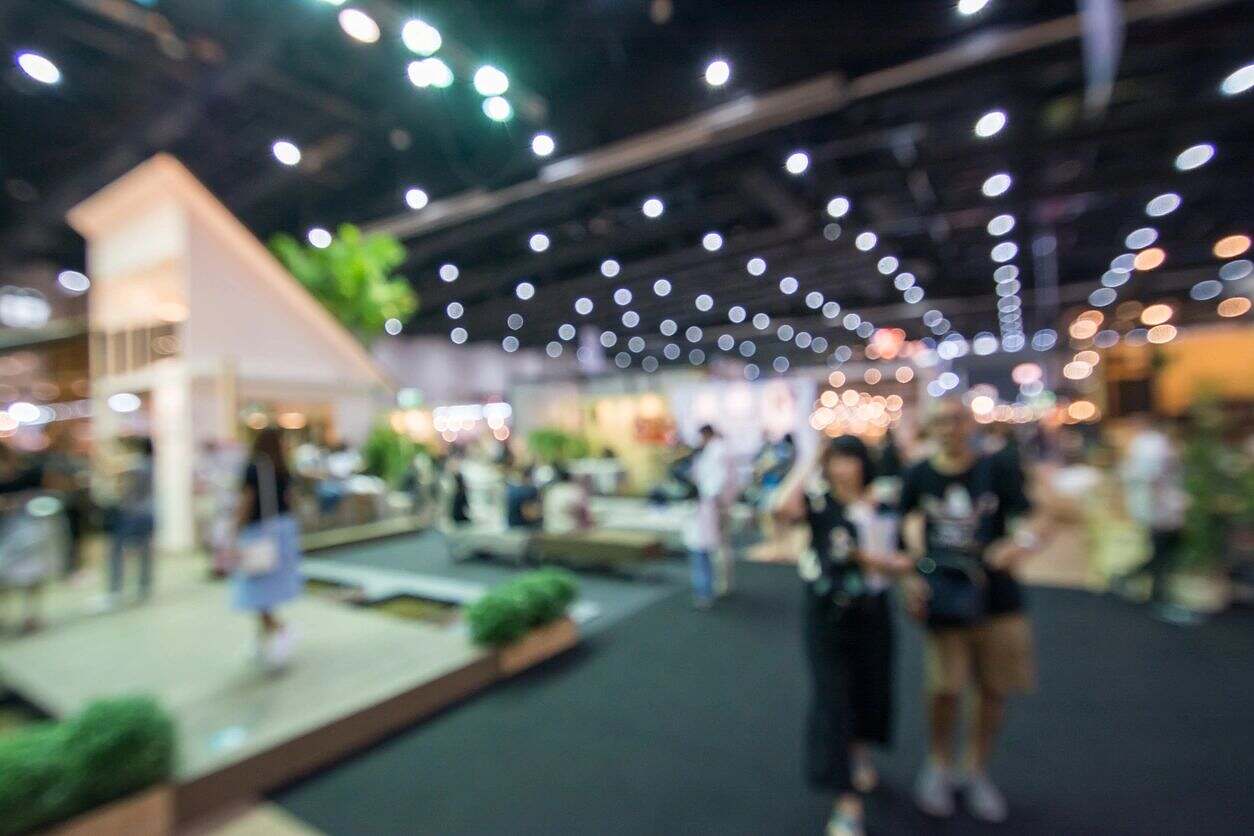 I originally wrote this uncomfortable conversation in 2018.  It was a way to have a serious dialogue that needs to be opened about Psychic Fairs.   Ultimately it affects the end consumer — those looking for a reading.  Good practitioners are being harmed by poorly run psychic fairs and metaphysical events.  It is time to talk about it and I feel compelled to put a warning out there for those who may be considering working such events.   It could be greed, it can be gross incompetence  often it is a combination of both.
Read Also:   Psychic Fair Warning
Various church run events (psychic fairs & Medium Sunday's) and are run by committees.   Depending on who is on the committee is a direct reflection of the level of organization.   They are a fundraiser for the church and you usually split your readings 50/50 and sometimes my only compensation for the event is that I get lunch for doing the readings.   I do these events to support them and have beautiful experiences.   This post is not about them.
The For-Profit Event Problem
It seems that every week there is now a Psychic Fair in the area.   I have watched over the past year and have found that there has been a steady increase in the number of for-profit shows.  The quality of these show decline at a rapid rate.  Why?   One word — greed.  The all out get rich quick with the least amount of work kind of greed.   The thinking that if you book the location, set the date, fill all the vendor/reader spots, throw a few Facebook ads up — you will have a successful event for all.   It doesn't work that way.
This has been a year of bad experiences for everyone at these events run for profit.   I am talking about the readers, the vendors and ultimately those that attend these events.  Good people losing money, show after show.   If you are going to organize an event, you cannot be the only one that benefits!  Often vendors and readers are left speechless as to their experiences; and not in a good way either! Too many people keep silent in hopes that the next event may be better, but you have to wonder if those being silent are not part of the problem.
Failed Events
Sometimes failure at psychic fairs comes because of factors outside of one's control – a natural disaster for instance, extreme heat or rain for an outdoor venue.  Winter events although indoors, are subject to weather as well. Those fall under "you win some/you lose some" category.   We all get that, it is the chance you take with events.   But when it is an event after event failing you have to start to wonder.
If you are charging a table fee — you better be bringing in people and your advertising should be EVERYWHERE!   It has been my experience the events that fail are a direct result of the organizer's lack of marketing efforts.   They don't really care — they made their money on selling space at the event, if it is successful doesn't really matter to them.  Most walking into the door have the costs paid for by the Readers/Vendors.
What they charge at the door is additional income for them!   Mario Tonellato says it best "you can't sell Spirituality by the pound" and that is what these events are doing.  Let's face it people coming to a Psychic Fair are not coming to see the Vendors, they are seeking answers and connection with loved ones.
Successful Psychic Fairs – What they look like
As a Medium, I have been doing local fairs as a way to work with a wider variety of people.   I have experienced some poorly run events and I have found that there are a few factors that make them successful.   A good event everyone is happy and excited to work together.  Everyone makes a little money, people find products they want or need and those that need to hear from loved ones hear what is needed.   Everyone involved is doing something they love and sharing from their heart.
To have a successful Psychic Fair they include:
Readers
Limited number of Readers and an emphasis on variety which ensures that there are ample opportunities for everyone to be successful.

A typical fair is less than ten is a good number with 15+ Vendors.
Readers that have local reputations, they bring followers
Variety of readers include Tarot, Astrology, Mediums/Psychics, Angel Card, and Rune Readers
Many of the readers return to subsequent events for the Promoter

Readers do not pay a table fee, they pay a percentage of what they earn

Promoter sells tickets for readings and at the end of the event Readers turn in the tickets and they are paid a percentage of each reading.
This is generally a 70/30 split so expect to make 70% of each reading.

Some events will do a sliding scale where you increase the split to you after so many readings
Payout is day of the event and in cash

Some Organizers even have Readers at the event for FREE — no table fee, no percentage split, they just ask that the Reader keep the reading fees consistent and agreed upon.
Vendors
Limited and exclusive vendors

Successful fairs limit vendors.  There is only one or two of each type of vendor (Jewelry, Stones, teas, artisans, Dresses, Makeup, Candles, books, Girl Scout cookies, etc)
The focus is on quality vendors that are not always seen
Cost
There are reasonably price refreshments.

Seriously when is it acceptable to charge $5 for a 12 oz bottle of water?

Free or low cost lectures.   Some sort of Gallery Reading or Showcase

$5-10 fee is generally acceptable or a love donation
70/30 split to the person running the lecture/gallery — if it is a love donation, the person just keep it all
What are the Logistics
Advertising that you can see, promotional materials (graphics, flyers, postcards) provided to you.

Social Media blasts announcing who will be there  in advance of the event (readers and vendors)
Letting public know what the reading prices will be on all promotional materials (ie:  $35/15 minutes $45/20 minutes $65/30 minutes)
Flyers posted in the local area
Print advertising — yes there are those that read the paper
Online community calendars
Press releases to local Media in hopes it will be picked up

Great communication from the time you commit to doing the event right through after the event is over.

Contract for the event
Clearly identified point person
Clear direction to vendors about setup/breakdown expectations

A great date!   The follow are NOT a good idea:

holiday weekends (Mother's/Father's Day, Memorial Day, Thanksgiving, Christmas)
there isn't a major sporting event (Super Bowl, Kentucky Derby)
locally there isn't a huge event that will draw people away from the event (County Fair, Festival etc)
Weekends that area colleges and high schools have graduation isn't a good idea
Summer months that experiences winter in all out glory will see reduced attendance as well.
A Sense of Purpose
A give-back to the community some examples are

$1 off admission if you bring food for the food pantry
All profits (or a portion of the proceeds) from this event will go to an organization like Jack Rudy and I did with Whisper's at the Whiskey  one summer to support Meals on Wheels.
Basket Auction proceeds going to support someone in need or a local organization
This is my vision
I hope this gives you a better idea if you are a practicing Medium considering participating in upcoming psychic fairs.   Know your worth and don't allow yourself to be ruled by greed.   Participating in such events should be a win/win situation or you should be strong enough to walk away.   Remember you are going to expend a lot of energy at the event, you should be compensated for that energy.    Losing money on top of all that work is not fair to you.
If you are reading this and think that I am talking about your event and you are mad about my pointing out the bad events that are happening — good.   Clean up your act, start running your shows better or get out of running them.   If you decide to punish me by not inviting me to your next event; well I have already decided you are on my never again list.
There are those out there that are running the great events — Thank you, I am honored you include me in them.    I look forward to the next one!   As I agree to psychic fairs, I post it them in my calendar.