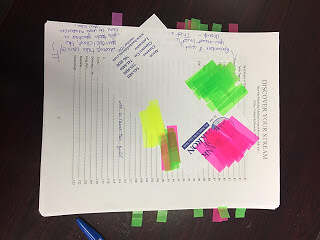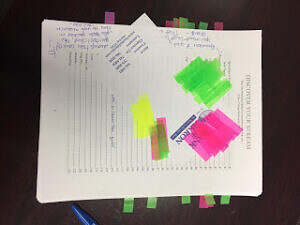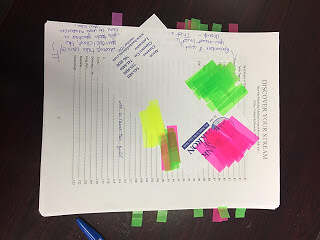 I can tell you that it has been a journey.   My publisher says I have grown greatly in this process.   The first time I printed the book I had all these tags where I needed to expand on ideas, or add inspirational quotes.   The picture posted was the second go around with the book.
I wonder how much more I have to go.  I have been working on it, just printed another copy of the book and will see where it feels weak before I finally finish with it before the middle of March.
At this point a few people have seen it and they are excited about it.   If you are familiar with my writing here, you may be surprised by the writing style.   I wonder how I will feel when it finally goes to print.   So much to learn, and so much more that could have gone into this book.   My grammar has improved, my use of the word So at the beginning of a sentence has been severely cut back and sentences ending in a … have been corrected before this goes to a proof reader.   All I can say is thank GOD for spell check…
I can say it is a lot more work than one expects.  I can't tell you the number of people that say OMG you are writing a book I wish I could do it.   Let me let you in on a little secret.   You can do it and it is totally worth the process.