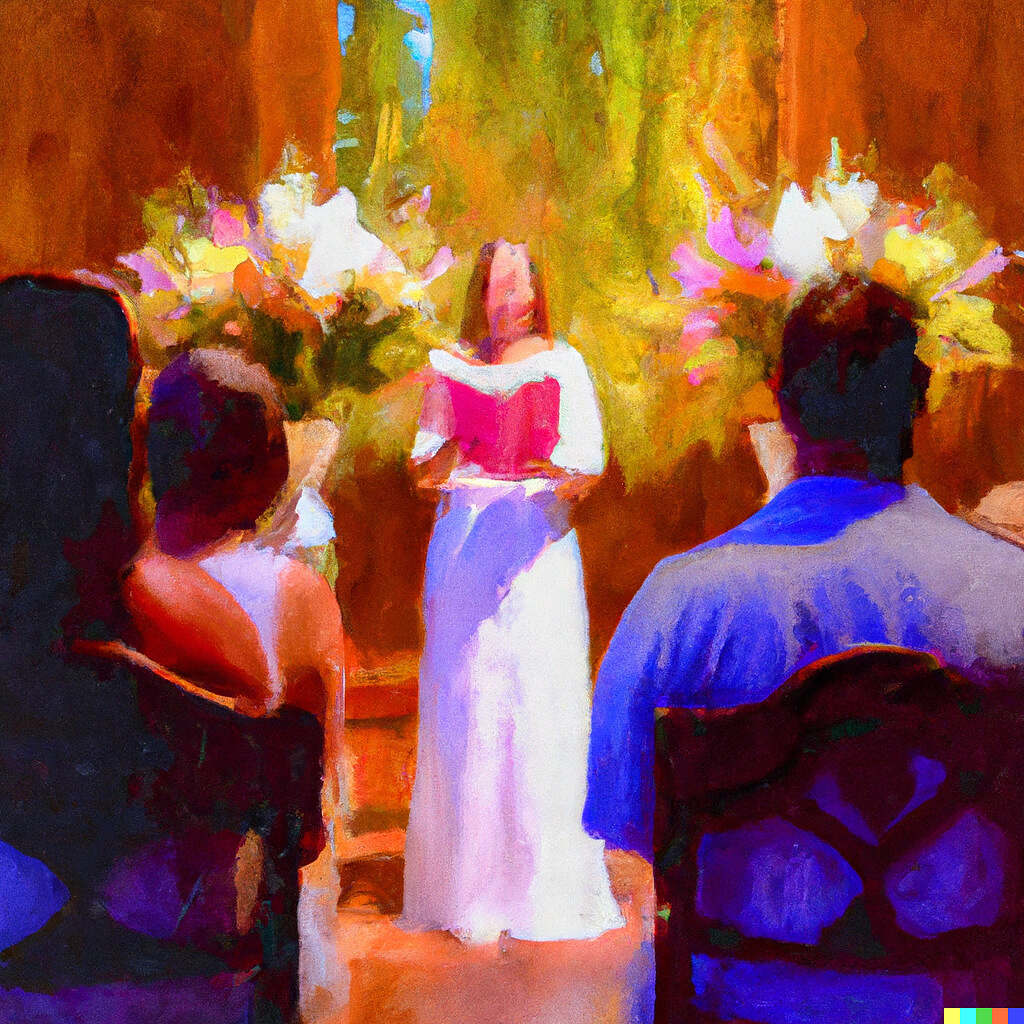 Your wedding day is one of the most significant moments of your life, and it deserves a ceremony that reflects the unique love story you share with your partner. As an experienced and passionate wedding officiant, I am thrilled to offer my services to make your special day truly unforgettable. Let me guide you through the process and craft a personalized, heartfelt ceremony that will leave a lasting impression on you and your guests.
Why Choose Me as Your Wedding Officiant?
Personalized Ceremonies
Your love story is one-of-a-kind, and your wedding ceremony should be too. I take the time to get to know you and your partner, understand your journey together, and weave your story into a personalized script that resonates with your personalities and values.
Inclusivity and Diversity
Love knows no boundaries, and I embrace and celebrate couples of all backgrounds, cultures, and orientations. Whether you desire a traditional ceremony or a unique fusion of customs, I am committed to creating an inclusive atmosphere that honors your heritage and beliefs.
Professionalism
Planning a wedding can be overwhelming, but with my expertise, you can be confident that the ceremony will run smoothly. I am punctual, well-spoken, and adaptable to any unexpected changes, ensuring your special day is stress-free and full of joy.
The Ceremony Process
Customization Options
Whether you want a religious or secular ceremony, a grand celebration, or an intimate elopement, I can tailor the ceremony to your preferences. Together, we will design a ceremony that reflects your love and sets the tone for a beautiful future together.
Initial Consultation
Our journey begins with a friendly chat to discuss your vision for the wedding, your love story, and any specific elements you want to include in the ceremony. This conversation will help me understand your style and preferences.
Crafting the Ceremony
Based on our conversation, I will create a personalized script that embodies your love, values, and aspirations. I welcome your feedback and will work closely with you to ensure every word feels perfect.
Rehearsal
If desired, I can conduct a rehearsal to familiarize you, your partner, and your wedding party with the ceremony flow. This ensures everyone is comfortable and confident on the big day.
The Big Day
On your wedding day, I will be there early to ensure everything is set up and ready to go. With a warm and engaging presence, I will officiate your ceremony, making every word meaningful and heartwarming.
Contact Me Today!
If you're searching for an officiant who will create a heartfelt ceremony that reflects your love story, look no further. Contact me today at (716) 310-4754 or email me at colleen@irwinsjournal.com to schedule a consultation and let's start planning the wedding ceremony of your dreams.
Remember, love is a journey, and your wedding day marks the beginning of a beautiful new chapter. Let me be a part of your special day, guiding you and your partner as you say "I do".