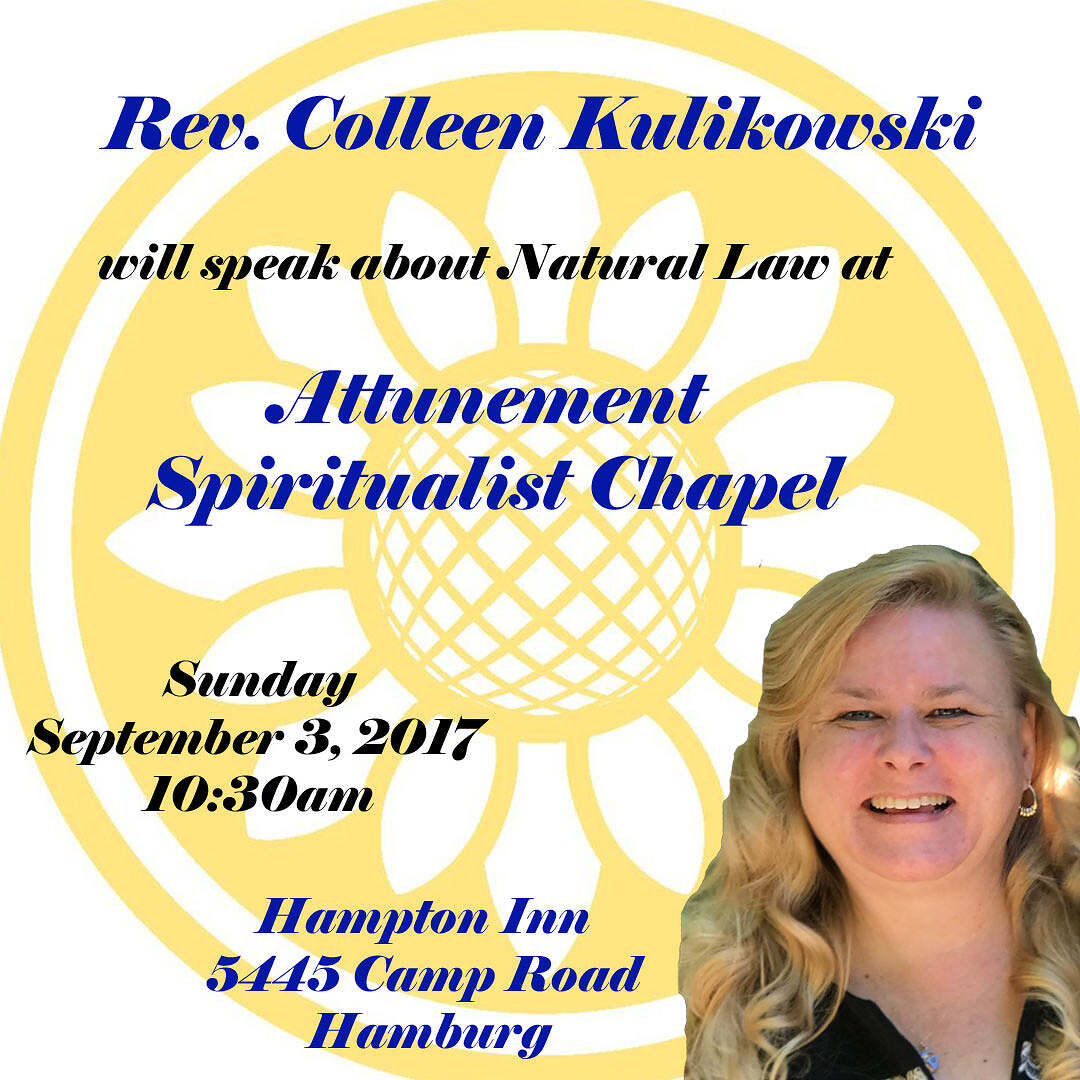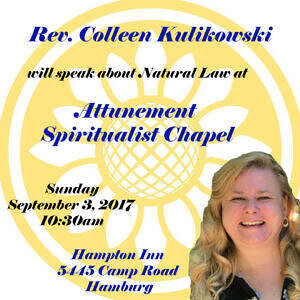 I am very grateful for the opportunity to have spoken on September 3rd regarding Natural Law at the Attunement Spiritual Chapel.   It gave me an opportunity to explore and expand my own knowledge regarding the topic.   Once you start to gain an understanding on the topic, you begin to grow in ways you cannot comprehend at the time you start to tackle it.
If you would like to hear my thoughts, here is the link directly to the talk.
Natural Law is not an easy subject, some take a whole lifetime of study to understand it.   It is when we faithfully try to understand Natural Law that our lives come closer in focus.   Our Spirituality starts to shape our lives in a powerful and beautiful way.
What is Natural Law?
According to Wikipedia:
Natural law is a philosophy asserting that certain rights are inherent by virtue of human nature, endowed by nature—traditionally by God or a transcendent source—and that these can be understood universally through human reason.   
In this talk I gave I covered several of the Natural Laws:
Law of Vibration
Law of Gestation
Law of Gender
Law of Polarity
Law of Cause and Effect
Law of Divine Oneness
Law of Action
Law of Compensation
I posed the point that the book "The Secret" focused solely on the first of these laws.   That they were never meant to be segmented out and alone, but in conjunction with the other Natural Laws, of which there are hundreds of laws.    These laws work with each other and the more you understand them and how they work, the easier your life becomes.    That understanding the Law of Gestation gives you the ability to have patience and that the Law of Divine Oneness gives you an understanding that we must have compassion for one another.   While the Law of Mentalism is how we apply these laws and achieve our goals in life.
I hope this talk helps you in some way.