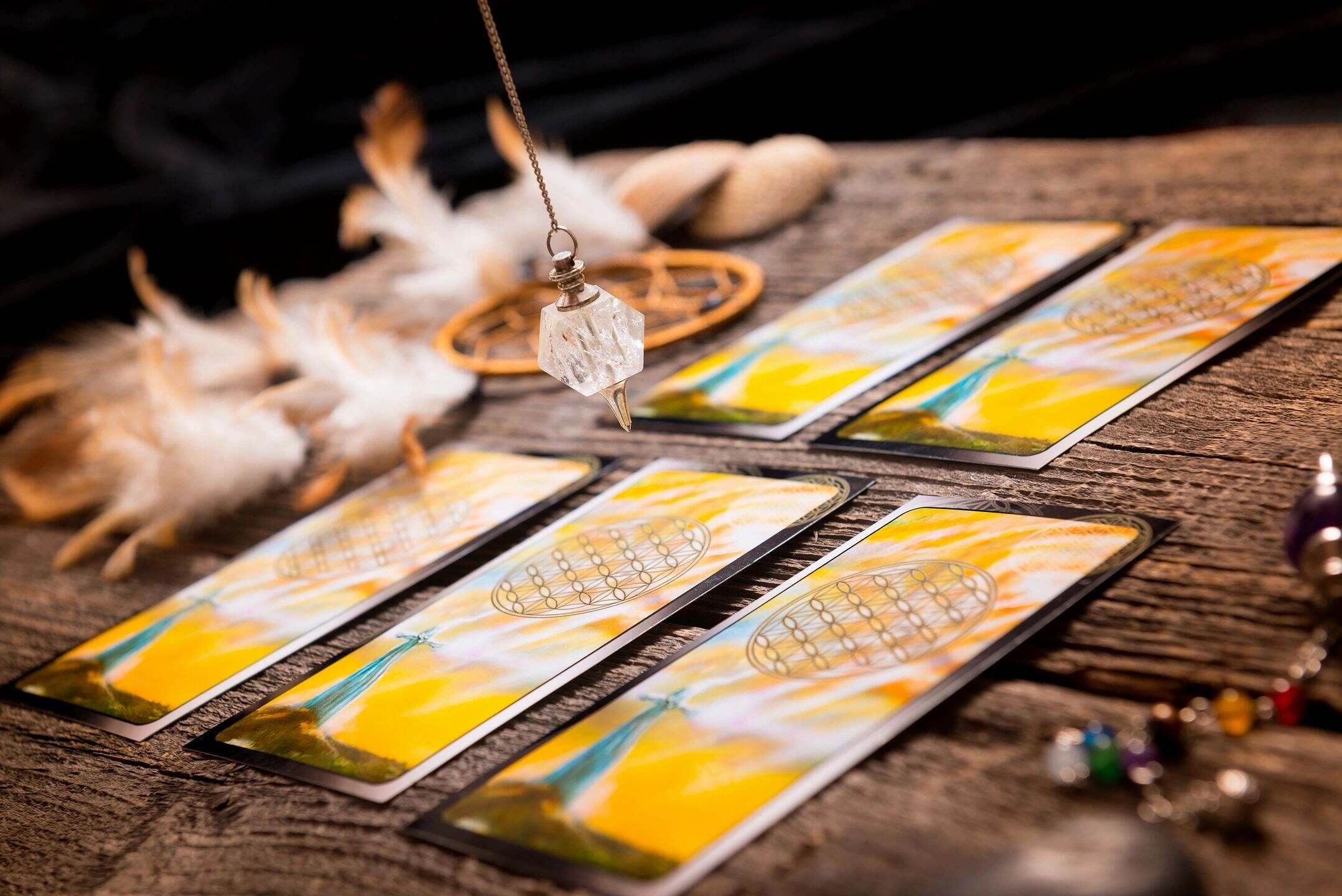 As a medium, the more you know, the more Spirit can use to communicate with you.   Tarot cards along with pendulums, runes, astrology and numerology all are tools that Mediums use.   Some may use one or all.   It is a matter of comfort for the Medium.   Tarot is the most popular divination too due to its use in mainstream media.
What Is Tarot?
Tarot cards started out to be played as a game.  The modern use of these cards for the past several centuries has been primarily for divination. There are two kinds of cards; these are the major arcana and the minor arcana.The minor arcana has four suits: wands, swords, cups, and pentacles. The major arcana cards feature 22 cards featuring aspects. The meaning of the cards are many when in conjunction with other cards have greater or lessor meaning.The reasons for using tarot in a reading are plentiful and varied, and though many psychics do not use divination tools, using tarot can be beneficial in readings by both experienced and novice readers.
Why Use Tarot Cards?