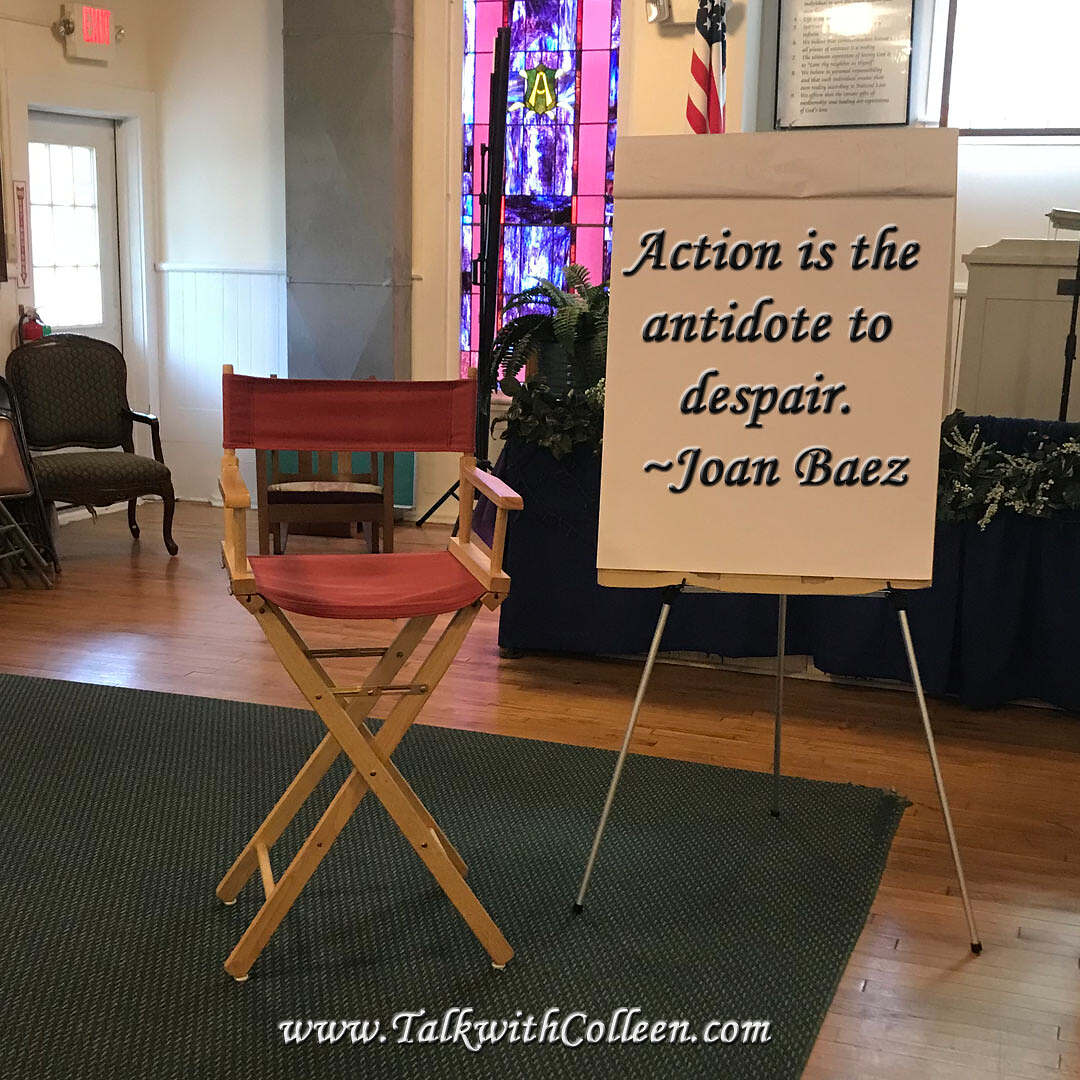 Originally I wrote this on March 23, 2019.
Today I understand how brave I was to make these decisions about my life.   It was a very difficult two years of my life.  Since then I have learned bravery is pushing through the fear and doing what is necessary.  Even if you are terrified.   In the end I learned how freeing it was to take that leap of faith.
Brave — me? 
It is a phrase several people have used with over the last few weeks and I feel anything but BRAVE!   I feel like this is a logical, rational choice, knowing what I know.   This is less about taking a leap of faith and just dealing with reality as it is.  I am struggling with people calling me brave, so I figure I might need to share as it may help someone else.
I am having a hysterectomy May 14th as I carry the BRCA2 gene mutation and at 53 years old, I am on borrowed time. Later this year I will have a mastectomy and reconstruction. I know that this is the correct thing for me. I have a great Dr. who is going to be me throughout this process. My latest breast screening was in January and all is good.
I am blessed with an amazing husband and close friends that are incredibly supportive. Meanwhile I feel like I waited too long to be tested and nothing is happening fast enough. My mother died last year after 5 different cancers over 40 years (starting with Breast Cancer at 30 and then again at 50).   I have since found out that Ovarian cancer has stricken members of her extended family.  On my father's side of the family there is breast cancer.

Preventative Mastectomy and Hysterectomy
This is drastic and extreme measures.  I get that.   But every mammogram I am full of anxiety.   I got my genetic results in February and honestly walking into that appointment I was calm.  I knew what was right for me with these results.   If I tested negative, I still would be doing this.  Just with family history my risk is at about 40% with the gene mutation it went over 85%.
Hearing you have the genetic mutation still kicks you in the behind.   It is so much to take in all at one time.  I have a problem with people saying "you are so brave", I hardly feel that, and I cringe every time someone says that to me.   There are so many women who have to go through this because of cancer. I think they are brave.
My emotions are all over the place, I feel backed into a corner and there is a ticking time bomb in my body that I need to deal with.  I am doing what I need to to live a very long life with my husband and not have cancer.   The hard part was having the genetic testing — what followed was an easy decision. I don't have cancer; I am being proactive. The opportunity to save my own life has presented itself; I would be foolish to not take it.  It's an emotional decision more than I would say what's statistically logical.
The emotions surrounding this are tremendous and all valid! In many ways I am brave. I am doing what is needed so that I don't have to be a brave cancer fighter.  I am brave because the decision to have a mastectomy isn't an easy one and the process isn't a walk in the park.   The next year I am going to have three major surgeries.   I had other ideas what this year would look like.

Bravery Statements Happen
I am learning to understand why people say that I am brave.   In that I am learning to accept it and be grateful for the support.  I have slowly come to the understanding that sometimes people:
don't know what to say

 really do think it is something proactively brave

are amazed that you are taking your health seriously where are too afraid to face it and even more afraid of surgery

use it because of the media after Angelina Jolie made it a "brave" thing

are amazed that you have the courage to do something others ignore or run from.
So it is bravery.   Here's the thing, this is a major, life-changing event, no matter how old you are or when you find out. I am not alone, there are tons of people dealing with the same thing. Brave or not, it is the right thing to do if that is what you want to do!
Most people either support me or they think it is drastic.   I also feel guilty talking about it when I know there are people that have cancer, when I have the choice to do something about it.   But, either way, it is still a major event whether it is a diagnosis or a gene diagnosis.   There is an element of guilt that I am electing to take control.   The struggle and pain during recovery is optional.   But is it?

My attitude was let's get it done. I am dodging a bullet, getting it before it has the chance to get me. I feel lucky to have the opportunity to be proactive rather than wait for the cancer to arrive.  If you are reading this and you are going through these same emotions, know that you are not alone.  Know that there are tons of support groups and women willing to help you along the way.  Welcome to the #previvor sisterhood…