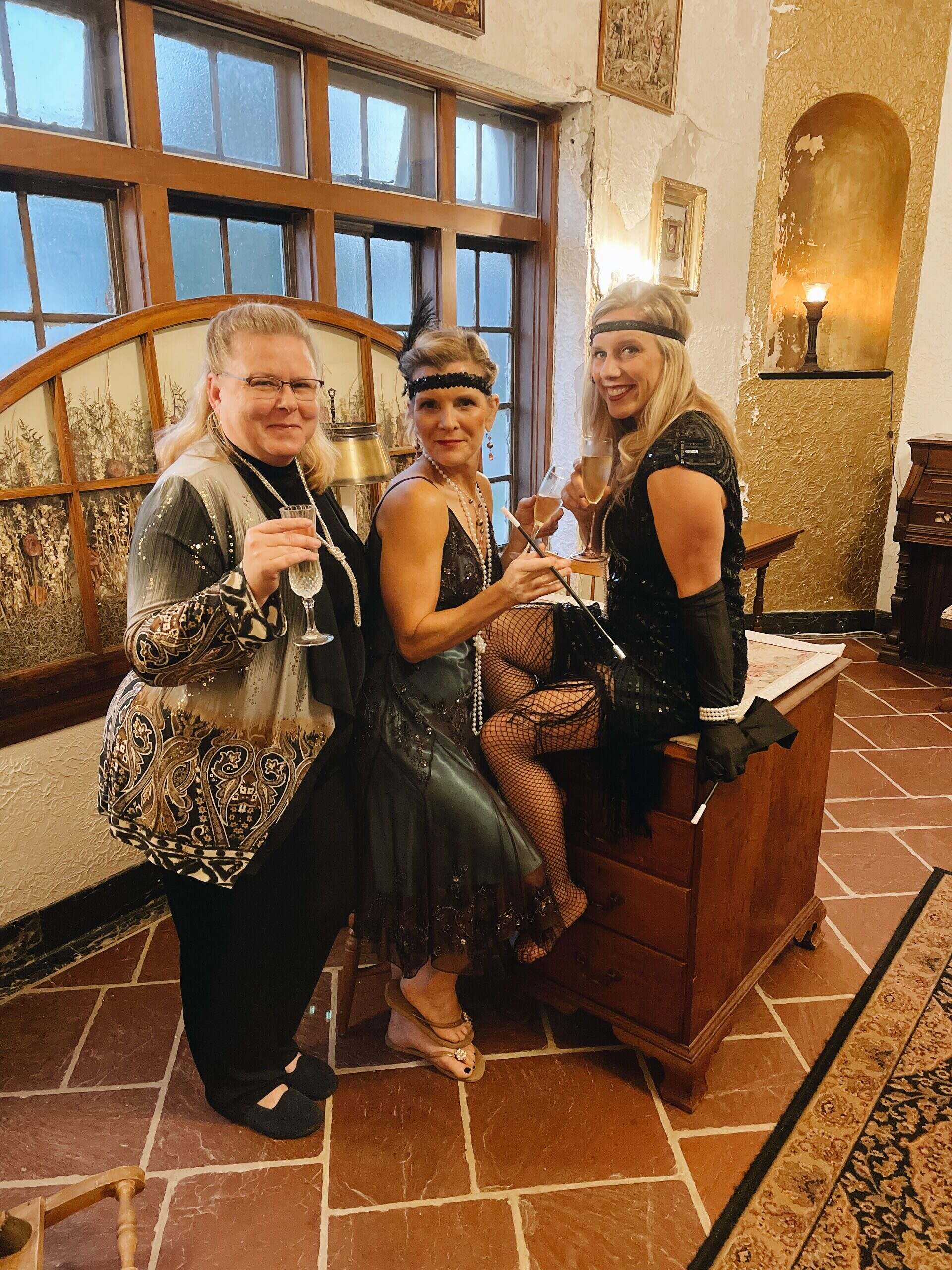 This past weekend I had the honor of leading a Spiritual Retreat at the historic Hamilton Mansion in Ripley NY for New World Nomad.   There was a lot of planning and I must thank both Stephanie and Bethany for how this came together!    If you get the opportunity to do one of their events (Costa Rica and Tuscany in 2022) I highly recommend going!
Spiritual Retreat at Hamilton Mansion
Friday night as we gathered I did mini readings for the participants.  Then we had a lovely dinner and I did a Gallery for all the participants.   Saturday morning we had Yoga and movement with Stephanie which was magical and set the stage for all the intuition work we were going to do.   Lunch with some free time with an afternoon filled with Tarot.   Our evening finished with a Murder Mystery dinner with a 1920's theme!   Sunday we ended with a lush breakfast, more yoga and a closing ceremony before we left for various adventures around Chautauqua County.
Comments coming in from the weekend include:
"You guys are the best!"
"Really fantastic weekend!   Thank you"
"I went to bed early and got 10 hours sleep!   I feel gloriousss!"
"Thank you everyone for such a fun weekend!   You guys are the best — could not have asked for a better group!"
Photos from Weekend