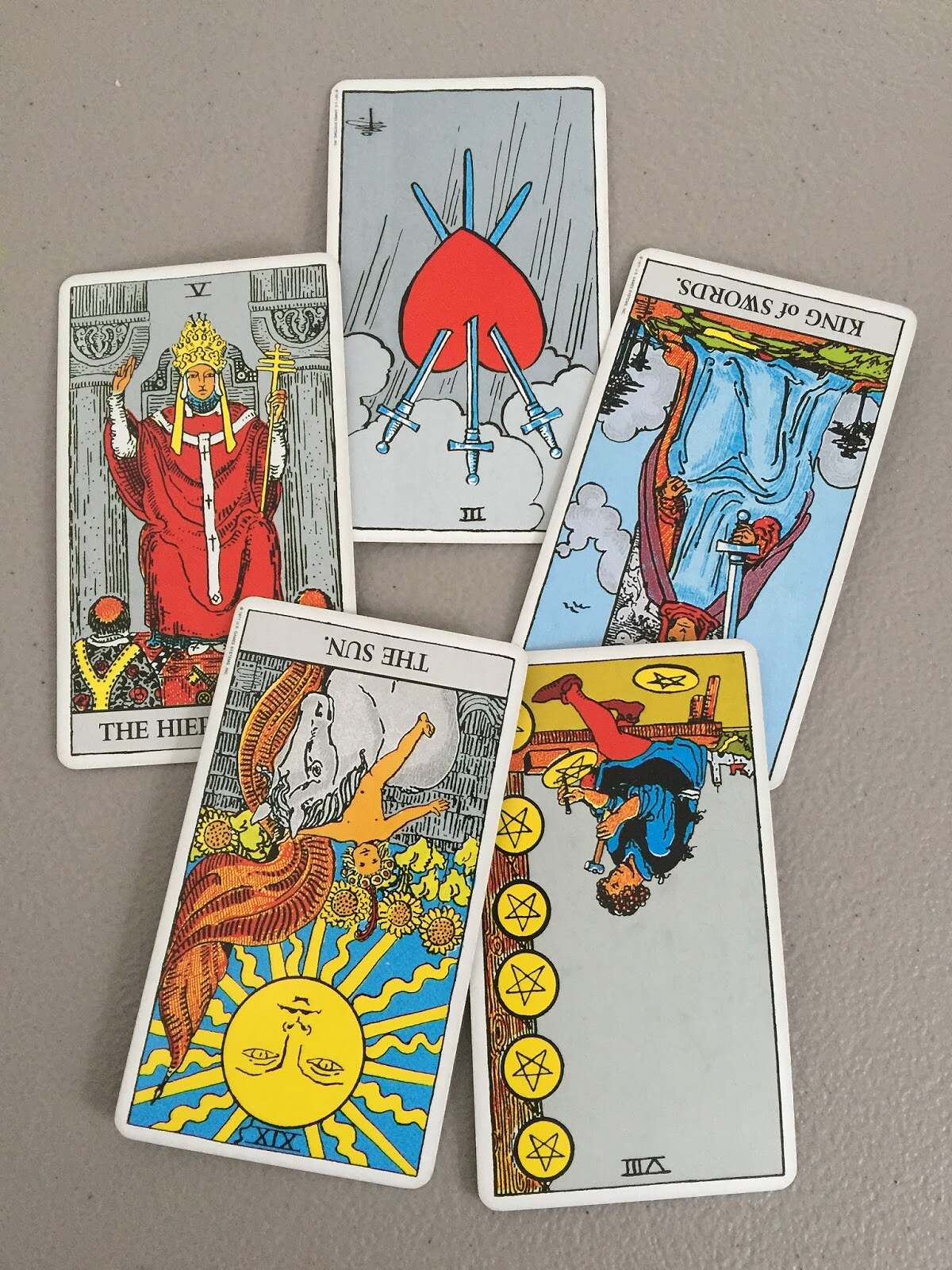 My connection with Spirit grew as I understood the meaning of Tarot cards.  Since the beginning of my journey back to who I am I first started to see
Tarot Cards
when Spirit first started to communicate with me.
It became a clue to what I was needed to pay attention to.   The standard language of Tarot cards gave me a connection.
When a good friend of mine was struggling with some deep emotional issues I asked how I could best help this person — I pulled the Hermit and 8 of Cups.   The next day I had a conversation with them and they just asked for some time so they could figure things out.   It made sense.
Tarot Symbolism
The symbols I see now are by far more interesting and less and less to do with the Tarot.   I think that is because I am trusting more what I am getting and able to be a better channel for the information that I am getting.
I think that one of my guides did Tarot and that is how they got my attention.   Well they get my attention on a regular basis, just it is a little more direct.  My connection with Spirit grows the more I am open.
Connection With Spirit
When you find yourself struggling with Spirit, trying playing with a Tarot deck for a day or two.  See if it makes a difference in your connection.  I am not sure how they will play a roll in my future development and working with Spirit.   But it is interesting none the less…