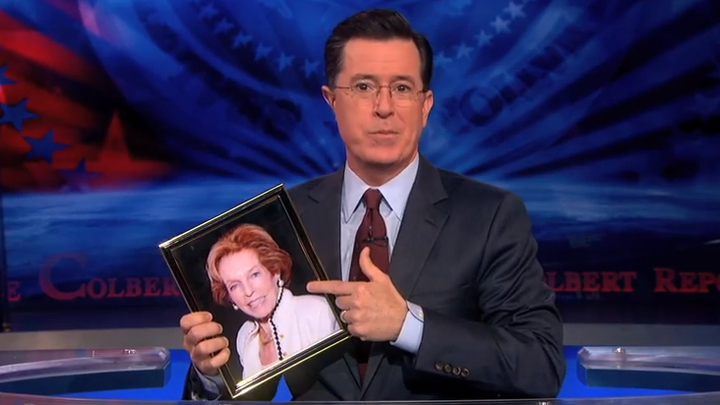 I have been enjoying Stephen Colbert a lot on late night.   George and I often watch his monologues (albeit a day or two later) before bed.  He is a well known comedian, his discussion about grief and loss with Anderson Cooper is particularly enlightening.
What I hadn't known is that when he was ten he lost his father and two brothers in a plan crash in the 1970's.   That much of who is was shaped by that experience.   He had to grow up fast and help keep his mother going, which he found in humor.   Anderson Cooper also lost his father at a young tender age and their reflections of this type of experience is touching.
They had a lot of great points about grief and Stephen's insistence that you must be grateful for everything.   Yes, everything, even the bad things.   There are so many points to take away from this interview.   Things like gratitude, love, letting go and the ministry of presence.
I had respect for Stephen prior to this, but I am incredibly touched by him now.   This is a man that walk the walk, albeit not perfectly.   He strives for loving all, being grateful and doing good.   We need more people who are like this in the world.  God (Infinite Intelligence, Spirit, The Divine or what every you name it) asks us to just try and understands when we stumble.