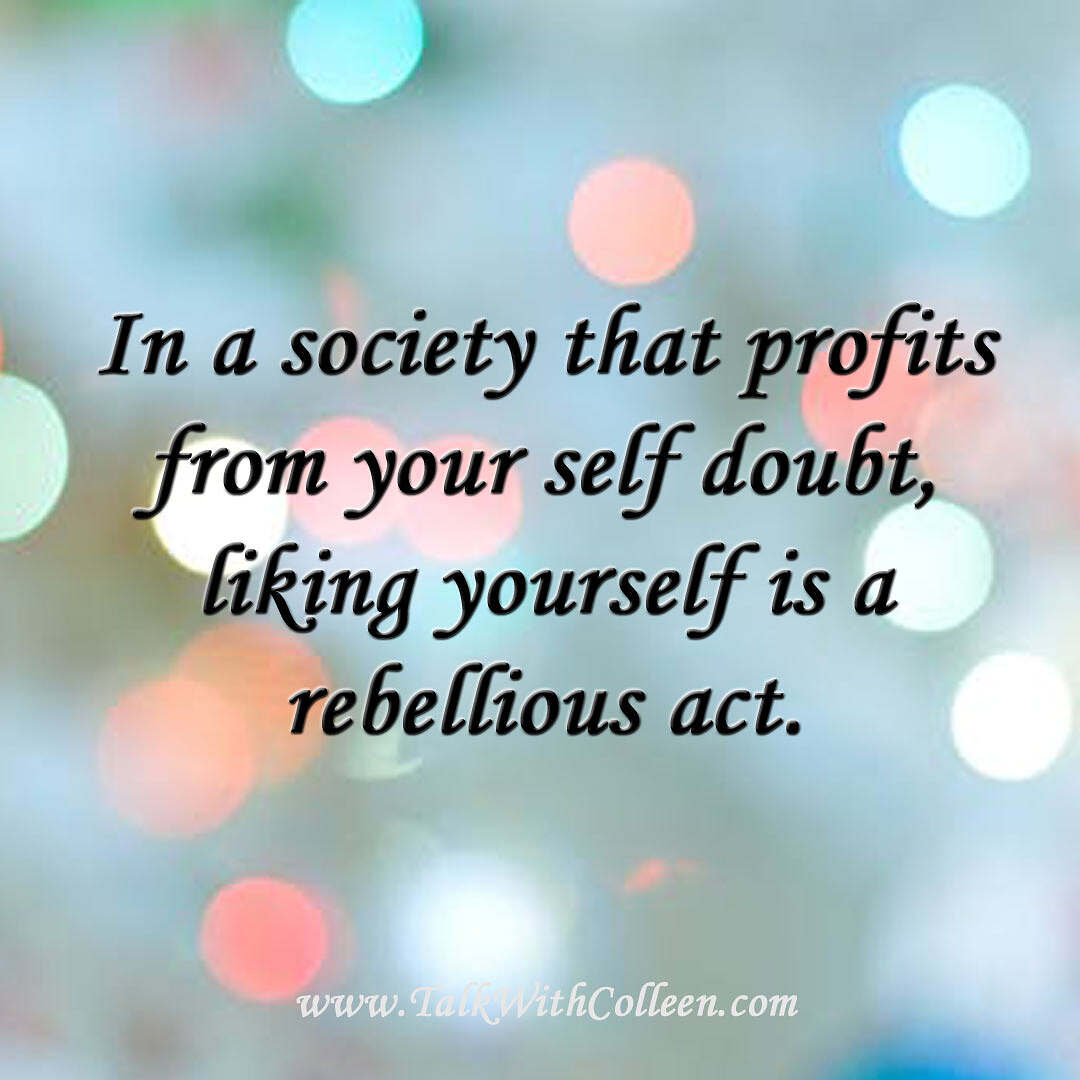 Why would I say be rebellious?  I had years of people feeding into my insecurities and it took a very long time to stop believing others and trusting myself.   I walked through life full of fear and apologizing for everything that I do.
Even now they come up.   It is the recognition that they (my fears and insecurities) are coming out to play.   Even years after the abuse stopped.   It is something that takes a huge chunk out of my confidence.   It took the love of people that didn't have to love me start me on the path to healing.  Why now I share my experiences.
We all need to know and understand that we are beautiful, full of love and deserving of that love returned.   For those that have been abused they find this so very difficult.   For those of you reading this that have been in that very circumstance this is your reminder to breathe.   Remember that you are magnificent just as you are.   That you, just as you are, are enough.
Go ahead, be rebellious and like yourself!
You do not have to be perfect, you just have to start where you are.   Recognize that you are a work in process and life will get better with faith.  Just make sure it means that you like yourself and have the confidence do to the things you desire.  Also recognize that you cannot harm anyone in the process.   Even those that have hurt you along the way by feeding into your insecurities.