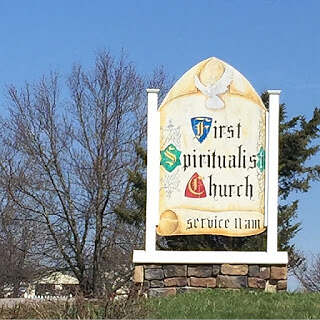 Sad to report, that when I posted this May 23, 2016 this was the truth about this church.   Today, like many Spiritual communities, it is not doing so well.     I haven been there since 2018 when leadership changed.   It has a different vibe these days.   Regrettably, this happens all too often in churches.
Last Fall I was introduced to this loving community by a friend.   I have been coming back ever since.   I am honored to see this group flourish and do better.
Yesterday I took the drive down to Erie to enjoy their Sunday service.   I served as a healer and gave messages to the congregation.  I left there feeling so blessed.   It is how you should feel after a church service.   Energized, full of love and healing energy.
I look forward to being back here to speak on the 3rd of July.   If you find yourself in the Erie PA area on a Sunday.   Check it out.   If you are a Medium it is an awesome place to give messages and as a Healer it is a powerful place!