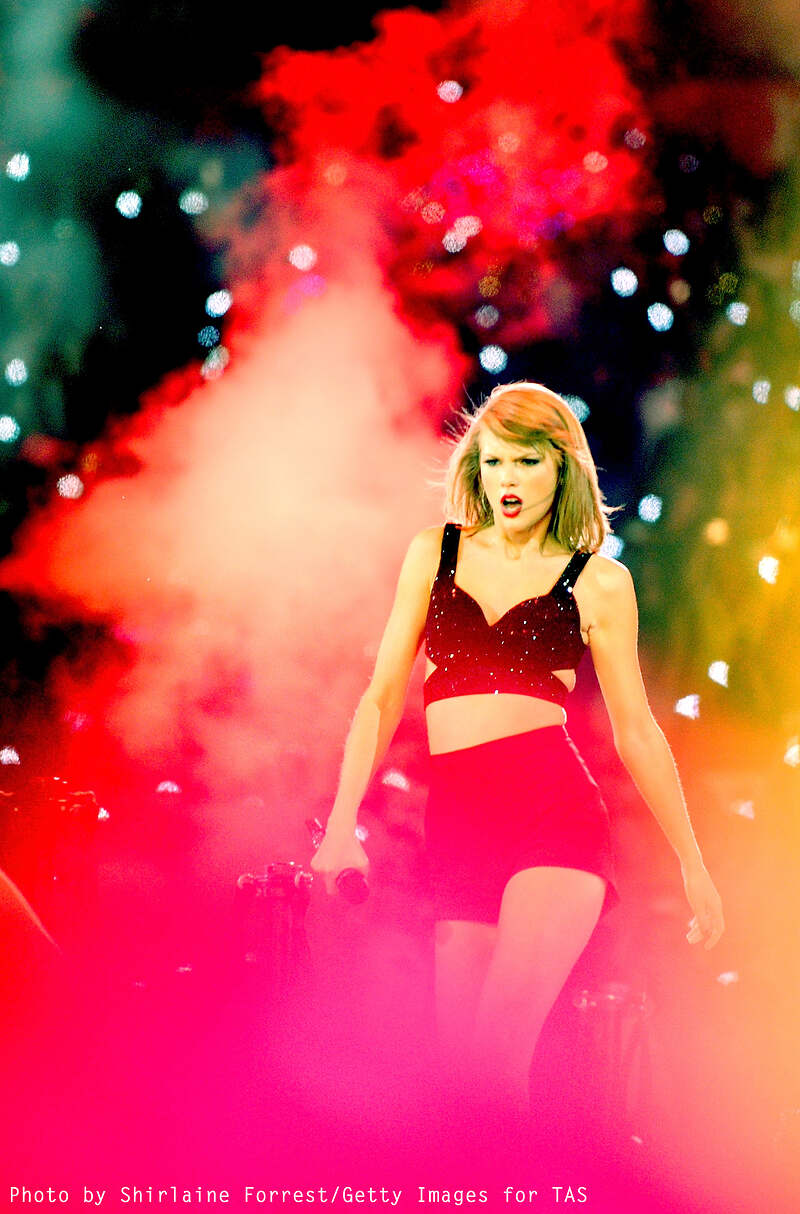 Taylor Swift this week has show incredible grace under pressure.   She is fearless in her pursuit for what is right.  Taylor Swift is in court as a result of a sexual assault that she endured.  Mind you she is in court because the assailant is suing her because he lost his job as a result of his actions.
Right now I am angry!   This comes after I failed to hear from an organization that I complained to about an incident that happened earlier this year to me.   When I inquired the organization "could only tell me that it has been addressed but for privacy issues they could tell me no more".   So I am a little raw and emotional about this.   I cannot get a simple response from the the organization — ignore it and it will go away.   So they hope.   This is a national crisis.  Women need to ban together and stop the madness!   Women that complain should be informed what actions were taken.
Truth be told, Taylor Swift is not one of my favorite entertainers.   Yet I admire her for standing up to this Bully.   Yes Bully.   Then I saw a few articles on this and she is getting absolutely no support from so many fellow celebrities.   Then I saw this tweet and it stopped me in my tracks:
Girls remember this: If you're a feminist you are for ALL women. You can't choose which one to support. ? #taylorswifttrial

— Linda Torres (@lindagtorres) August 8, 2017
I have been talking a lot about women's rights and equality lately.   I find that I and in a growing minority of women who have started to speak out.   Taylor Swift you keep going.   I may not be famous, but I want to thank you for letting me feel as if I an not alone in this battle.   Earlier I posted about Ashley Judd and Monica Lewinsky and their struggles with online abuse.
See Also:   Standing up to a Bully
It was a year ago that I spoke for the very first time on the stage at Lily Dale.   I felt that gentle guidance of Susan B. Anthony as I spoke.   I have been since feeling her presence and have become painfully aware of the problems women — including myself are facing.  I even have more concern with seeing how she is being treated.   This is not the world I want for my son, nieces and nephew.  Where women are afraid of being groped and objectified.
I may not agree with how some are going about it, but that means I need to find a way that works for me.   I believe that there is a way to be dignified and change the course of history.    It starts with each of us starting to stand up to the men that behave poorly.  I have been in her position. You are in shock and you want to be nice, you blame yourself for what happened.  Often you are in a situation that you are afraid for your job or safety.   All you want to do is get away and the last thing you want to do is to make a scene or draw any attention towards you.
When you are in the public eye and have admirers at a meet and greet I completely understand why she had to move forward that day. Too many people were depending upon her. My own situation was very much the same thing – I was at an out of town Church doing a fund raiser and speaking.  The most horrifying thing I was told when I alerted someone in charge was "oh that isn't the first time we have had a problem with him".    Excuse me — you didn't just say that to me — did I really hear you say that?  Imagine my realization in that moment: 1. I was just assaulted in the church sanctuary 2. this has happened to others 3. they never have done anything about it.   Months later they hope that I will just go away.
The sad thing is it is the 5th or 6th time in my life that I have had to deal with unwanted sexual advances, be it in the consulting industry in NYC, family members, the Real Estate industry and even in the Spiritual community.  I have been made to question my sanity, begged to let it go because it is a great client, and silenced when I did say something.   It was just my imagination, I was lying or it was just an accident — my favorite "oh it just is a misunderstanding".   Trust me I have had accidents and misunderstandings happen the the poor guy is apologizing immediately.   Men only go on the attack when they are wrong and they have been caught.
So Taylor — you have a new fan.   I appreciate your strength to stand up to a bully.   I will do my part and keep focus on the issues until nobody has to fear unwanted sexual advances.